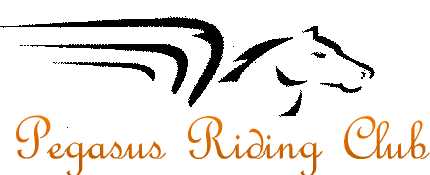 "Explore, Experience, Empower, Connect"

Pegasus Riding Club was established in 2004 by Jim Brown through his inspiration of mentoring young riders at his personal ranch/residence. In watching novice city-bred children come to life around a working ranch and horses, Jim began his quest to foster these horse/human relationships by imprinting both horse and human with valuable life's lessons. The rewards have been numerous, and the idea of uplifting one's heart, soul, and mind was born with the branding of "Pegasus". The history of Pegasus is a Greek Mythical Creature whose wings aided in carrying it to freedom from its captors, thus representing the free spirit of Jim's Native American Indian heritage. Born in Indian Territory in Oklahoma, Jim has spent his whole life ranching and in horse development, though training and design. His unique approach to understanding the horse/human connection has led to success in training horses for Western pleasure riding, and aiding students in their abilities to connect with the horse, conquer their fears, and communicate with confidence.

It is our purpose at Pegaus Riding Club to promote comprehensive, inclusive and fun equestrian training in Western Pleasure and Trail Riding categories. We desire to promote events and activities, aimed at fostering skill and responsibility in basic horsemanship and equine knowledge. We strive to provide professional services for riders young and old, serving our local community with knowledge and integrity, committed to the environment and eco-ethics of our region, while building long lasting relationships and memories with horse and human. These life enhancing experiences through recreational, educational, therapeutic, and social experiences are made possible by the various aspects of the equine experience.
Price List

Private Lessons
$45 for 60 mins

Semi-Private (2-3 Riders):
$40 for 60 mins

Group Lessons (4 or more):
$35 for 90 mins


Horse Camps
(by age group)
A fun time to Explore, Experience & Connect; includes some Barn Talk, Grooming, Feeding Snacks, Leading the horses, and of course Riding!!

Ages 3-5 Parent Participation:
$30 for 60 mins

Ages 6-10:
$35 for 90 mins

Ages 11-17:
$35 for 90 mins

Adults:
$35 for 90 mins

8-Lesson Package
$240
Includes Natural Horsemanship Principles, Basic Ridership, Western Trail & Obstacle Course.
Lesson Packages are taught by levels: Basic, Intermediate and Advanced.
Join the Pegasus Riding Club on
Facebook
.